KELP HELP is an all-purpose liquid auxiliary SOIL & PLANT substance for all plants, soils, and seeds.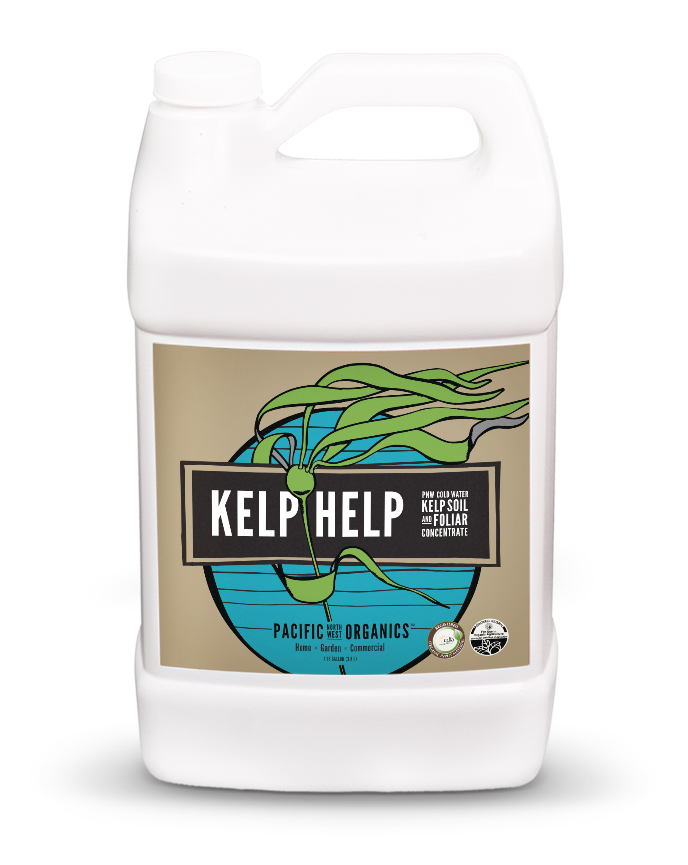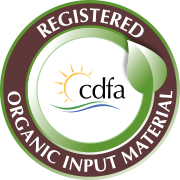 GUARANTEED ANALYSIS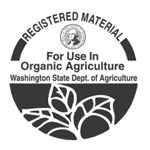 GUARANTEED ANALYSIS
KELP HELP is an all-purpose liquid auxiliary SOIL & PLANT substance made from Pacific Northwest bull kelp; Nereocystis luetkeana. Registered for use in Organic Production
Kelp Help provides plants and soil with additional help to make them strong and healthy. Healthier plants and soil lead to healthier harvests.
Available in quarts, 1 gal, 2.5 gal, 5 gal, 55 gal drums, 275 gal totes, and tanker loads. Please contact us for your local distributor.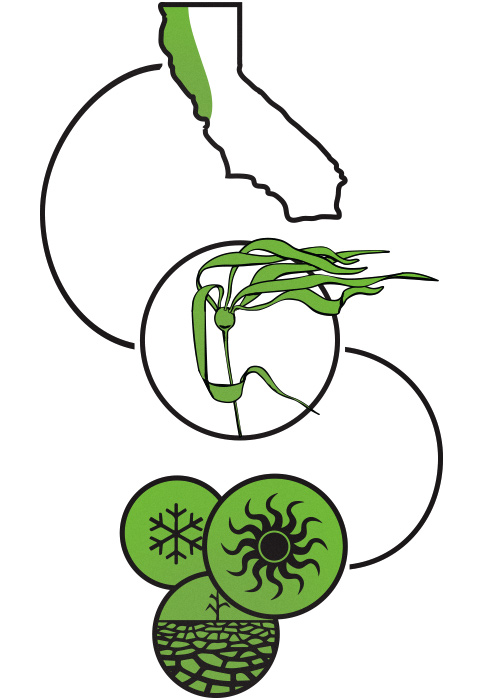 Stimulates microbial activity
Kelp Help, as a microbial food source, stimulates microbial activity to improve germination, growth, yields, product quality, reproduction, flavor, color, and many other desirable attributes.
Multi-Use

Can be used as a root drench or a foliar.

water soluble

Water soluble and taken up immediately through foliage and/or roots

nutrient uptake

Humic acid aids in nutrient uptake.

NO SYNTHETIC CHEMICALS!

Processed with pure mountain spring water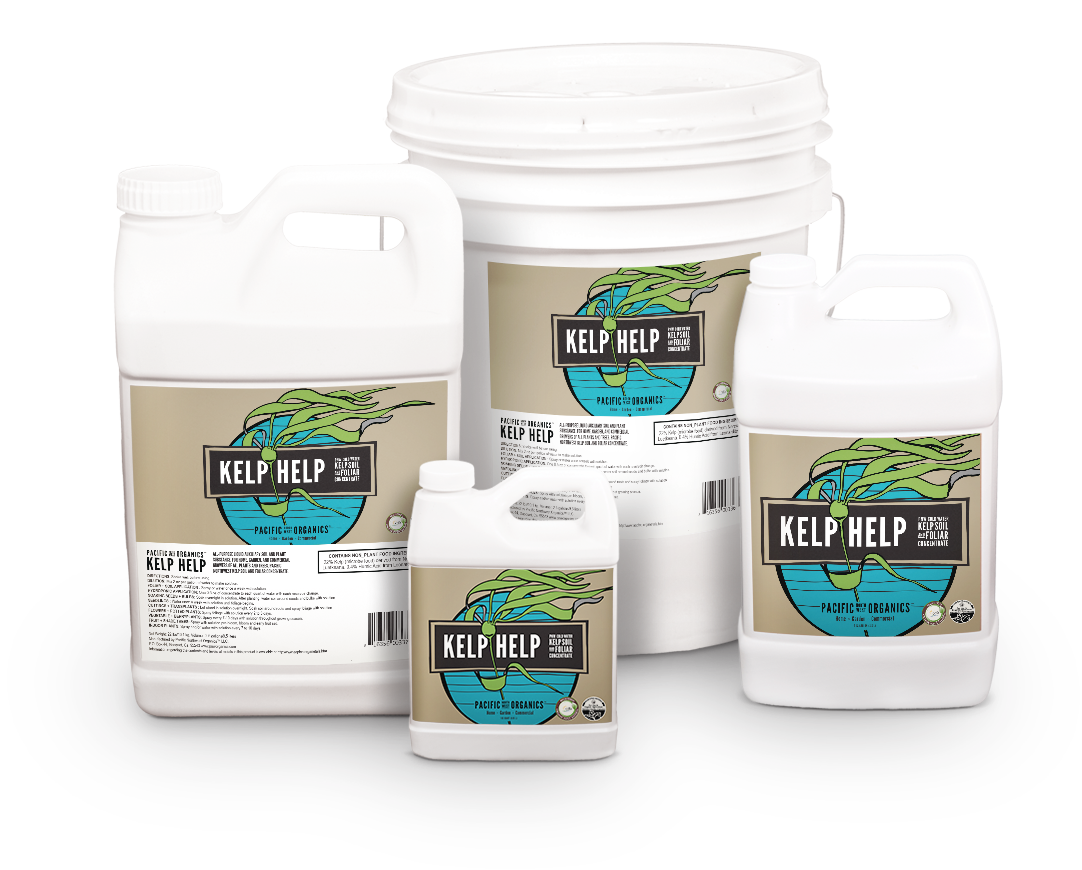 Benefits
Of
Using


Is a food base for microbial activity.
Excellent for compost teas.
Can be mixed with virtually any other inputs.
Can be used anytime throughout the growing season.
No toxic run off into riparian environments
No phytotoxicity, no toxic effects on plant growth.

Ingredients
Bull kelp, Nereocystis luetkeana, from the north coast of California, is the main ingredient for our product—Kelp Help. The kelp lives its entire life immersed in the cold nutrient-rich waters of the Pacific Ocean. Pacific Northwest Organics, LLC uses a cold extraction process—no heat—to preserve the best kelp has to offer.
To our kelp we add a humic acid extract (completely water soluble) and pure, Marble Mountain spring water. Our product is made with pure Marble Mountain spring water, straight from the heart of the mountains. Pure water, cold water processed kelp, and humic acid - nothing but the best ingredients for your plants!
Application Rates
HOUSEHOLD, YARD & GARDEN:
Agitate (shake well) before using, for a homogeneous product. Prepare for one application only.
Mix well with water. Minimum dilution rate: KELP – 4 oz. per one gallon of water.
Use all mixed solution. Do not store in diluted form.
Wash hands and all equipment thoroughly after use.
CONTAINS NON_PLANT FOOD INGREDIENTS

22% Kelp (microbe food) derived from Nereocystis
Luetkeana. 0.4% Humic Acid from Leonardite Shale
Feeding Schedule

Cuttings + Clones
Cloning solution: Add 1-2 oz per GAL to base solution for a 120-200 site clone machine each solution change. Cutting solution: Soak cuttings in 1-2 oz per GAL of water overnight.

EARLY GROWTH THRU LATE GROWTH
Solution: Add 4 oz per GAL of water alone or to your base nutrients. Day 1: Root Drench. Day 2-3: Water. Day 4: Foliar spray with solution. Day 5-6: Water. Day 7: Root Drench. Repeat weekly.

Mature Veg
Solution: 4 oz per GAL of water. Foliar spray every 2-3 days up to beginning flowering or transition.

Bloom
Solution: 4 oz per GAL of water. Root Drench once a week until flush.
COMPOST STARTER:
Use 4 ounces per gallon of water.
Mix into compost every 2-3 weeks.
COMMERCIAL GROWERS:
Use for any type of tree crop, row crop, berries and pastures.
Most growers will use approximately 1.5 to 2 gallons per acre per growing season.
It is usually used as a foliar and will easily flow through any type of fertigation system.
Three to four applications, early, mid and pre-harvest is typical. Approximately half a gallon per application.
*All measurements are per US GAL. Use non-chlorinated water for best results.

Foliar And Soil Application
Spray or water once a week with solution.

HYDROPONIC APPLICATION
One 0.5 oz of concentrate to each quart of water with each reservoir change.

SOAKING SEEDS + BULBS
Soak overnight in solution. After planting, water soil around seeds and bulbs with solution.

SEEDLINGS
Water once a week with solution until foliage begins.

CUTTINGS + TRANSPLANTS
Let stand in solution overnight. Soak soil around roots and spray foliage with solution.

FLOWERS + POTTED PLANTS
Spray foliage with solution every 2 to 3 days.

VEGETABLE + BERRYPLANTS
Spray every 7-10 days with solution throughout growing season.

FRUIT + SHADE TREES
Spray with solution pre-bloom, bloom and early fruit set.

LAWNS
Spray with one gallon of solution per 1200 sq. ft . every 14 days.

INDOOR PLANTS
Spray and/or water with solution every 7 to 10 days.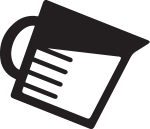 Mix 2 oz per gallon of water to produce solution.